Hello,
I watched one of Yuanming's online intro course video, and also read through the documentation, just got somewhat familiar to this wonderful Taichi language.
Now I got a question that, is it possible to assign data from read-in csv to the elements of taichi's tensor? I would like to try to simulate a data-driven demo in the run long for my undergraduate research project~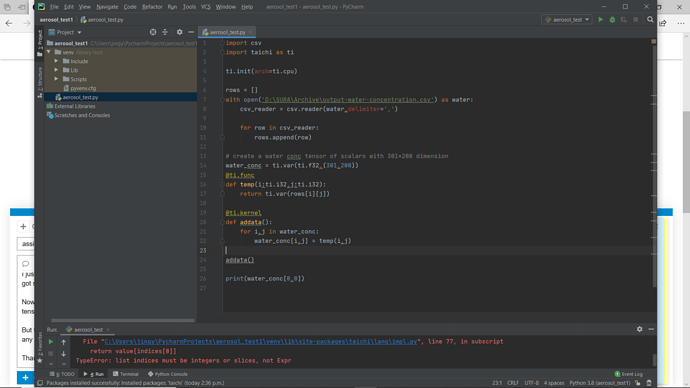 But there was an error that the list indices cannot be expressions, they can be only integers. Is there any method I could achieve this kind of assignment I want?
Thanks in advance! I attached my code as a screenshot~